I want to thank Pooja from Life's Fine Whine for nominating me for this amazing tag. She has an awesome blog that is full of inspiration from her blogging journey (which is really inspiring! click here to read the first part), blogging advice, mental health posts, travel stories, quotes collections, easy healthy recipes, and so much more! I'm super glad to have met a fellow kdrama and kfood fan! 😄 She has also been very supportive, and I am very grateful! I also want to greet her happy blogiversary!!! 💖
Also, a huge thank you to everyone for the love and support!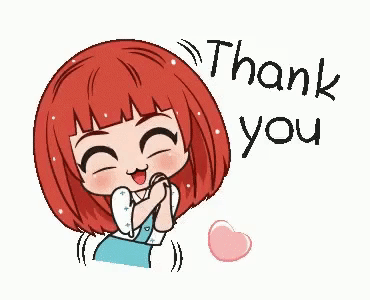 So here are the rules:
Thank the person who chose you.
Include the logo in your post.
Answer the questions asked to you.
Choose the bloggers who've inspired you (maximum 10.)
Add a feature of their blog which you admire.
Ask them five questions.
My Answers to Pooja's Questions:
1. Do you prefer blogging or social media?
BLOGGING!!! Time spent on blogging is a time well spent because I am not only doing the thing I enjoy and love–writing–but also learning from other blogs and meeting other people around the world. On the other hand, social media has become a bit toxic for me, so I am taking a break.
2. What is your favourite post that you've published so far?
Here are my top 3:
– What I learned from Working at a Fast Food Restaurant
– Lessons from My Zipline Experience
– What brings you joy?
Since last month, I've been missing my scheduled posting days (every Tuesdays and Saturdays PT). But a few days ago, I have been organizing my calendar, and hopefully, I'll get back on posting regularly. What to expect? More posts about lifestyle, school stuffs (tips, organization, etc.), travel stories, movie/kdrama reviews, and so much more! I am going to alternate these categories every posting day. Also, my apologies for taking too long to respond to awards/challenges/tags. Please know that I will do it as soon as I can. 😊
3. What is one thing you are grateful for?
Today, I am grateful to be given another day to live and experience life despite staying home all the time due to the pandemic. Another day means another chance to talk to my loved ones and be with some of them.
4. What inspires you to continue blogging?
The love I have for sharing my experiences, my thoughts, and the things I learned–which I hope you find entertaining, useful, or inspiring in some way–is what inspires me to continue blogging. Also, the supportive community that I found myself in is just encouraging and amazing!
5. What is one thing you love about yourself?
I think being understanding is what I love about myself. I can easily open my heart and mind to better understand what someone is going through or what prompted him/her to do such things. Putting myself in their shoes also prevents me from judging them
I want to tag:
Princess from The Mindful Modus – I love her blog so much! I love the aura and it's very comforting. Her blog is packed with helpful information. She shares about self-care, slow living lifestyle, anxiety tips, fragrance reviews, and so much more! As someone who is always anxious, her blog is my go-to. She inspires me to keep going.
READ: Say It Ten Times, "I'M DOING THIS FOR ME"
Janis from The Momshie Diaries – I recently discovered her awesome blog, and I love it! I enjoyed reading her interesting travels and inspiring personal stories such as her mom life. She's very raw and I admire her strength and faith in God. She also blogs about movies, kdramas, and other tv series which I also love!
READ: Happy Sunday
Markus + Micah – I also just recently discovered their blog, and I think it's wonderful! They are an inspiring couple who is an advocate of slow living and eating well. Their contents instantly captivated me as I, myself, have been wanting to live outside what society defined is a successful and perfect life. I admire their thriving life so much and how they are encouraging people to create a meaningful life and a life that you love. They also write about plants and plant-based meal ideas, their experiences, travel, books, and so much more!
READ: How to live slow and have a more meaningful life
Ave from Arts and Ave – She is an inspiring teen blogger who shares about glowing up tips, which I really love. It encourages and empowers other teens to support each other and glow together. Not only that, but she also writes about productivity, blogging, and study tips! I also want to congratulate her for recently going self-hosted!!!
READ: Self-Acceptance Tips for Teen Girls
Nadia from Forevernads Abroad – Here's another favorite blogger! She is an expat, and she writes about her adventures and the things she learned from them. It's fun reading her stories, and it feels like I was traveling with her. It inspires people to take a leap and explore what the world has to offer.
READ: A Traveler's Trade
Anyone who reads this, you are also inspiring and I would love it if you consider doing this tag.
* Btw, no pressure to anyone who don't feel like doing this.
Questions for nominees:
Describe life in three words.
Visualize visiting your future self, what would be your advice or message?
Have you done something that you thought you wouldn't like but ended up enjoying it? If so, what is it?
What values are most important to you?
Do you read self-help books? What would you recommend?